---
A new website with a reach information about research projects in film, media and religion as well as reviews of new films, TV and radio programmes .
---
ARE WOMEN WHO READ REALLY DANGEROUS?
What did Mary read when she was riding to Egypt? is an article published in the Neue Zürcher Zeitung on 21.12.2019. It deals with reading as a cultural skill for women liberation in the light of the European history of religion and culture.
---
RELIGION IN CULTURE
Why is religion so important to understand a society? What does «religion» actually mean? How can we explore such a multilayered phenomenon? In this essay theses questions are discussed in the light of a cultural study approach to religion. The volume is published by Pano in Zurich and can be ordered online.
---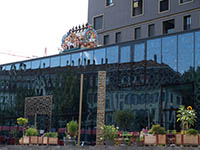 THE HOUSE OF RELIGIONS IN BERN
The House of Religions – Dialoge of Cultures (Haus der Religionen–Dialog der Kulturen) in Bern is an innovative project for a peaceful coexistence and constructive exchange between different religions and denominations. The article «Difference and Contested Public Spaces» presents and discusses this striking building. It is a chapter of the book written with colleagues from different countries and disciplines «Religion and Difference. Contested Contemporary Issues» published i by Vandenhoeck & Ruprecht in Göttingen.
---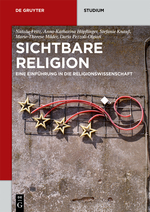 VISIBLE RELIGION
«Sichtbare Religion. Eine Einführung in die Religionswissenschaft» introduces to the study of religion by highlighting visual communication. Methods and theories are presented with examples from the European history of religion and the contemporary society. The book is published by De Gruyter in Berlin and can be ordered here (25 Euro).
---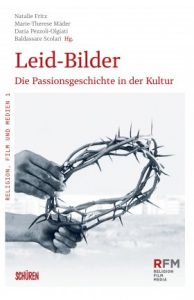 PASSION IN FILM
«Leid-Bilder. Die Passionsgeschichte in der Kultur» explores references to the passion narrative in the history of cinema and culture in an interdisciplinary conversation. In 15 chapters dedicated each to a selected film, researchers in the study of religion, theology, ethics, sociology, cinema and visual study, history of literature, drama and music, low and economics, psychology, human and veterinary medicine as well as pharmacology discuss the relevance of a crucial Christian narrative.
The book is published by Schüren in Marburg. It can be ordered here.The volume contains contributions presented in a conference series at the university of Zurich in the fall term 2015.
---
RELIGION, FILM AND MEDIA
The Journal for Religion, Film and Media is dedicated to the relationship of Religion, audiovisual media and communication. The journal is published in open access. All articles and issues can downloaded here. The publishing house Schüren in Marburg provides printed issues on demand.
---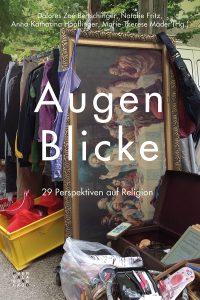 GAZES AND RELIGION
«Augen-Blicke. 29 Perspektiven auf Religion» is edited by Dolores Zoé Bertschinger, Natalie Fritz, Anna-Katharina Höpflinger and Marie-Therese Mäder. It presents 29 concepts of religion arising from the analysis of astonishing pictures. The volume is discussed in a radio broadcast: Blickpunkt Religion (DRS) and can be ordered here. The book contains a few articles in English.
---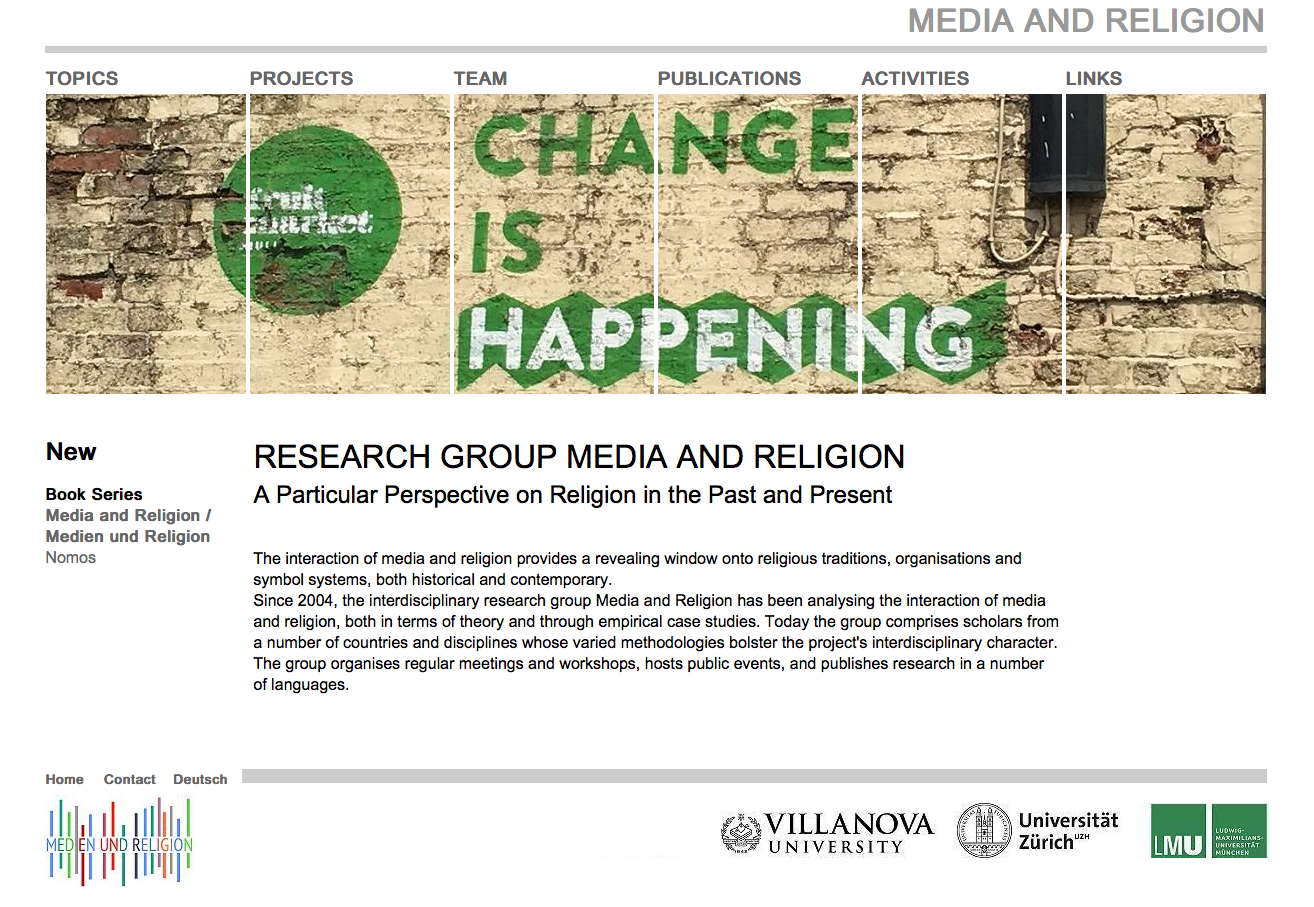 MEDIA AND RELIGION
The research group «Media and Religion» has a new website with a detailed description of the activities, publications, videos, projects and of its members in German and English: media-religion.org.
---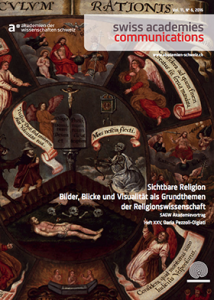 SEEING IN RELIGION
This essay explores some crucial aspects of «visible religion». It can be download as a pdf file here .
---